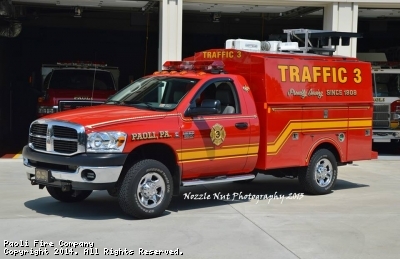 Traffic 3 Paoli
2008 Dodge Ram 3500
2008 Dodge Ram 3500 with a intercon truck body. Traffic 3 is a fire police support unit. Traffic 3 assist's on auto accidents, building fire's, hazardous materials incident, traffic control, or for police assistance.
Photo courtesy of Dave Smiley Jr. Nozzle Nut.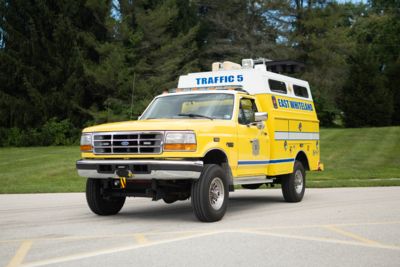 Traffic 5 East Whiteland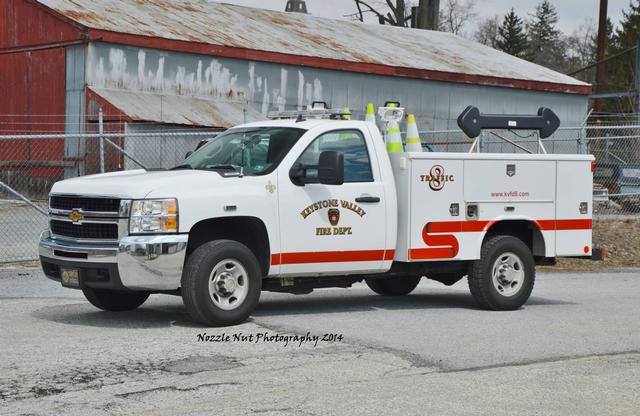 Traffic 8 Keystone Valley
2009 Chevrolet/Reading Utility Body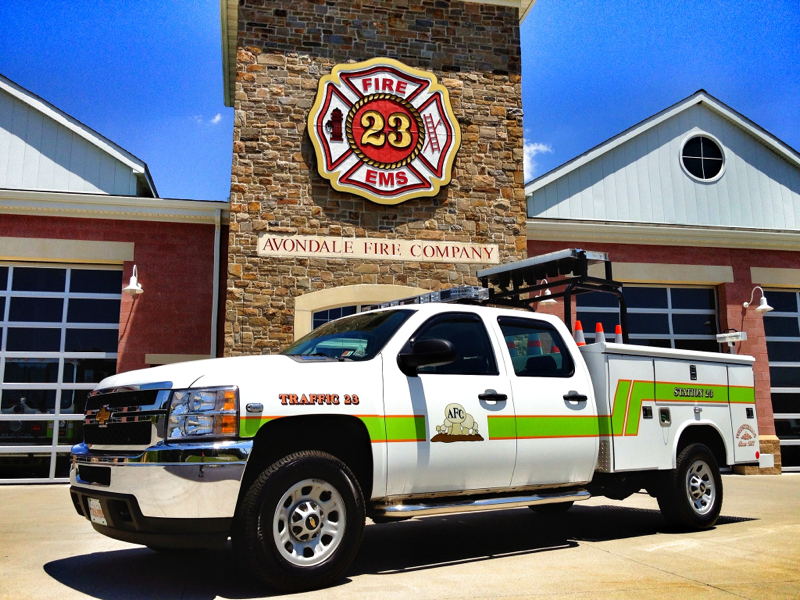 Traffic 23 Avondale
2011 Chevrolet Silverado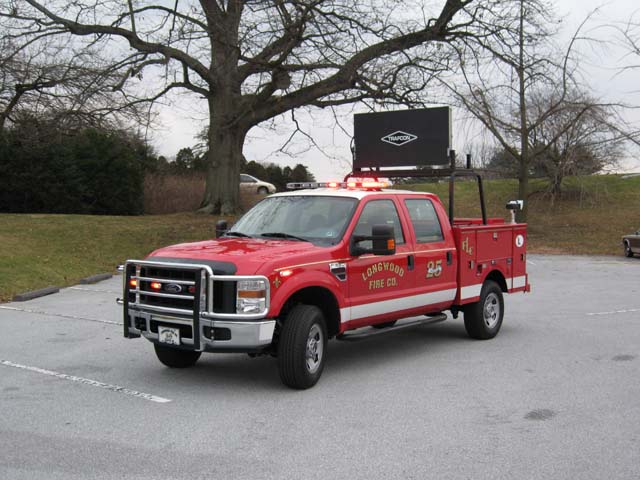 Traffic 25 Longwood
2008 Ford F-350 4×4
6.4L Ford Diesel
Seating for 5
Trafcon Arrowboard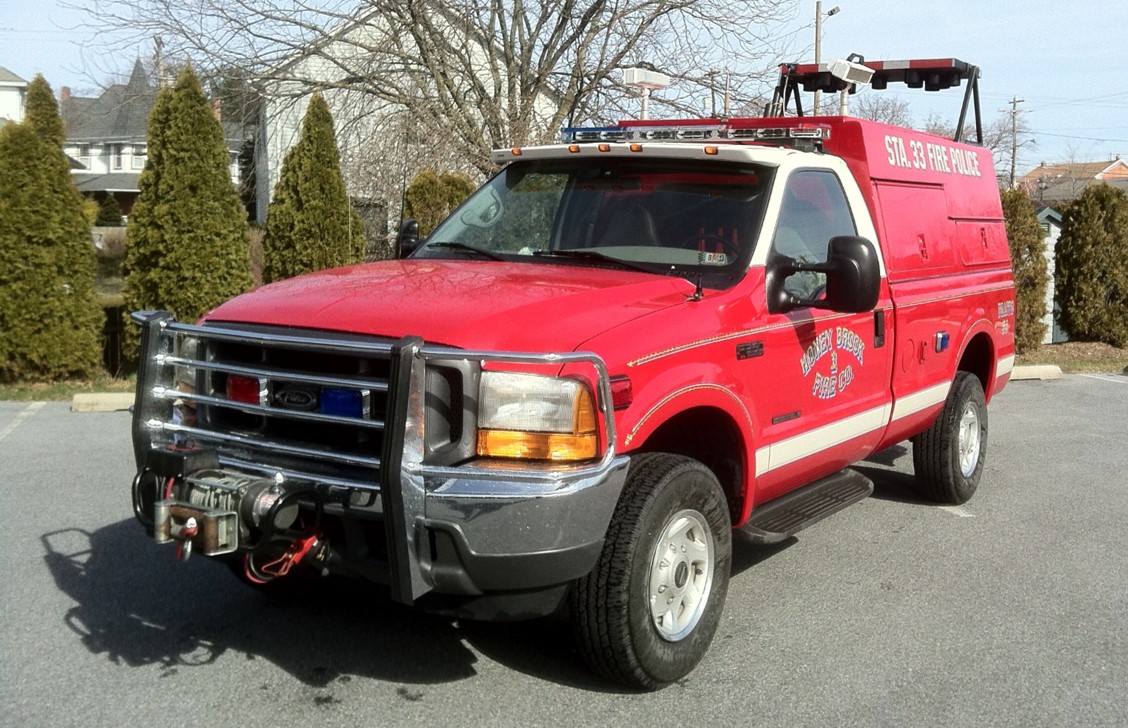 Traffic 33 Honey Brook
2001 Ford F-350 4×4 Traffic Control Unit
Full complement of traffic & crowd control devices and barricades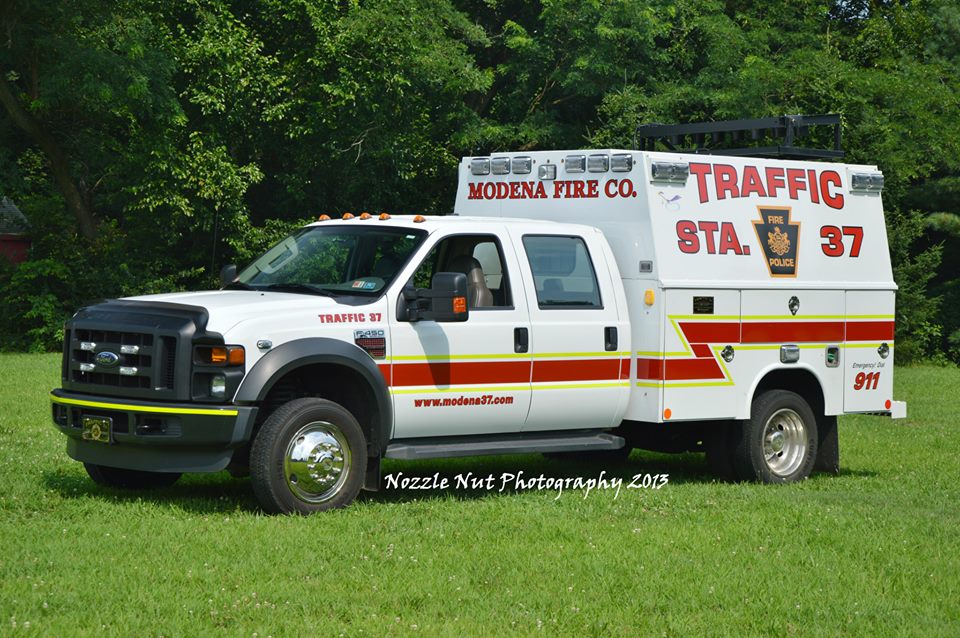 Traffic 37 Modena
2010 Ford F450 / Reading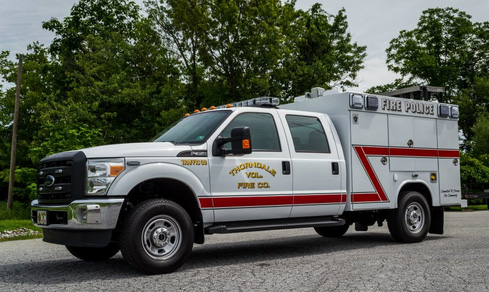 Traffic 38 Thorndale
2013 Ford F-350/Reading Body
Manpower and traffic control unit. It carries cones, flares, barricades, roadway signage, and other traffic control equipment for emergency scenes. It has a 300 watt light tower and Trafcon Power Tilt sign board with LED light heads.
Traffic 38 responds to all incidents requiring traffic or crowd control.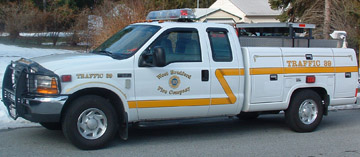 Traffic 39 West Bradford
2001 Ford F250/Reading Utility body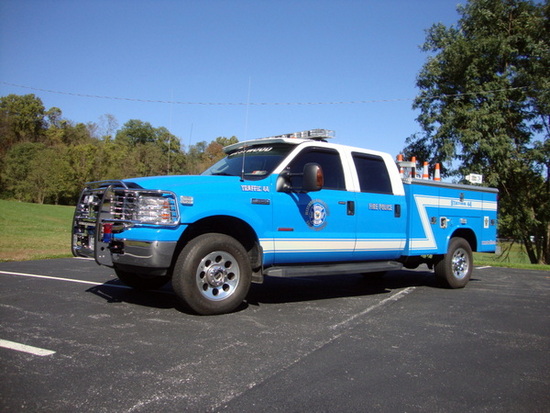 Traffic 44 Westwood
2007 Ford F-350 4x4 Crew Cab / Reading Utility Body
Traffic Control Unit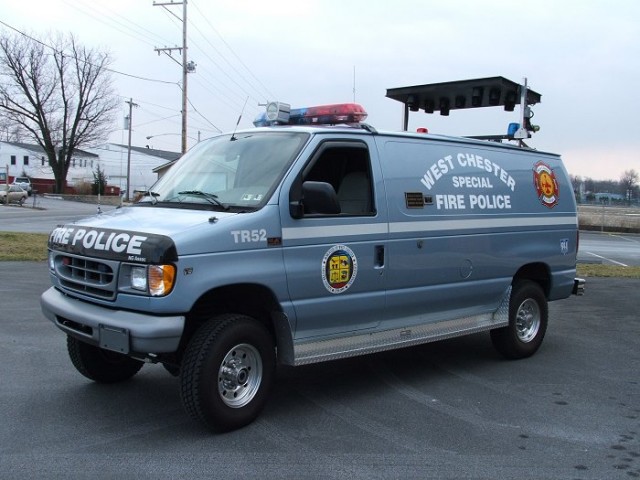 Traffic 52 West Chester
Traffic 52 is a 1998 Ford E-250 Econoline 4x4 van with a Triton V8 engine. The Vehicle is equipped to handle situations in which traffic needs to be controlled or detoured in any way. The van has a rear facing directional arrow and carries cones, flares, barricades, and traffic safety equipment.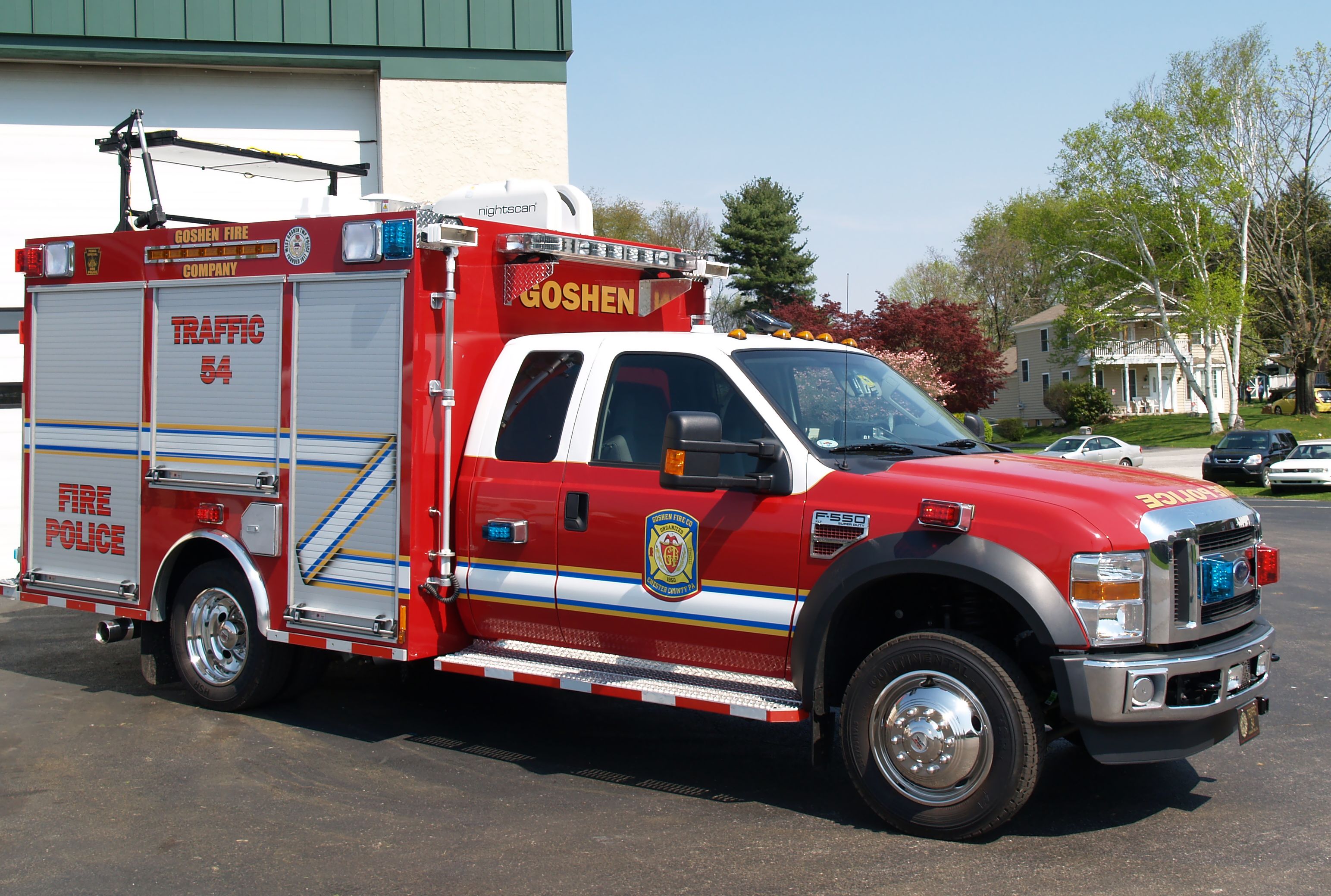 Traffic 54 Goshen
Traffic 54 is a 2008 Ford F-550 Diesel, 6.2 Liter, Twin Turbo Super Cab 4 X 4 with a light rescue type box. It's equipped with a Harrison 8KW PTO generator which powers a Will-burt 4000 watt light tower and two 750 watt pole lights. In addition, it has a 3000 watt portable Honda generator which powers an additional 2000 watts of lighting.
It has on-spots, a mini refrigerator and a microwave oven.
It carries a full complement of fire police equipment including 60 traffic cones, barricades, flares, fire line tape, radios, flashlights and personal safety gear.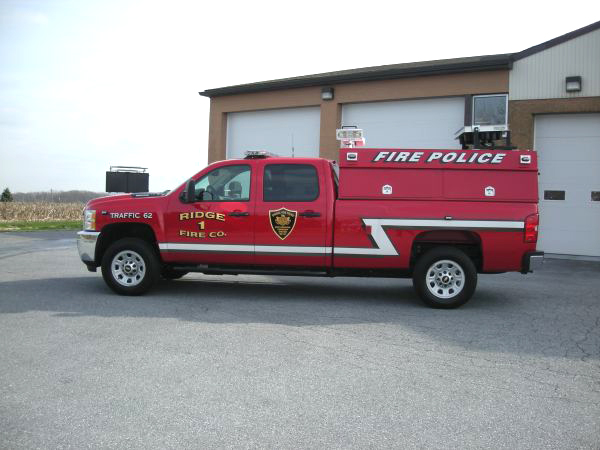 Traffic 62 Ridge
2011 Chevrolet Silverado 2500HD 4WD Crew Cab, Long Bed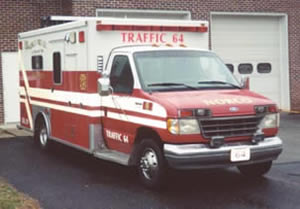 Traffic 64 Norco
1996 Ford ambulance body that is outfitted with a roof mounted arrow-board, and various traffic control devices.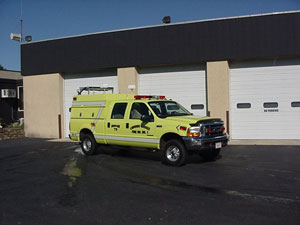 Traffic 73 Ludwigs Corner
2000 Ford F-350
Traffic Control
Arrow Stick